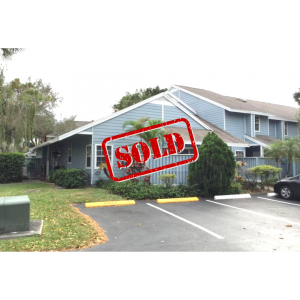 2031 Champions Way
This 900 square foot, one-bedroom, one bath townhome, built-in 1986, is in a centrally located community close to shopping areas. The property was vacant and needed repairs when R.E.A.C.H. acquired it. Repairs included new flooring, an updated kitchen, a new dishwasher, and a renovated bathroom.
The new homeowner had rented her past home for five years and diligently saved almost $15,000 toward her new home.
To help her reach her goal of homeownership and ensure her payment is affordable, R.E.A.C.H. holds the mortgage as a 30-year, fixed-rate loan with no mortgage insurance. In addition, the townhome is in a community with an HOA, and R.E.A.C.H. made the HOA whole when they purchased this unit, helping to restore the HOA's ability to meet its maintenance goals.
The North Lauderdale area has a median household income of $42,600 and is an area where rents average $1,200 a month. The work R.E.A.C.H. is doing in restoring abandoned properties to productive use is key to fortifying affordable housing.